Sep
1
Note: The mothers of all Jewbellish staff are shepping much nachas as our High Holiday video won the top honors on the Haaretz Rosh Hashana music video awards.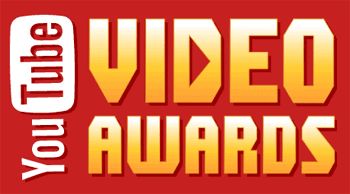 The following was posted on Haaretz.com:
Forget Miley: The rage is Rosh Hashana videos
From expensive high-end productions to low-grade amateur recordings, more and more people are turning the Rosh Hashana video genre into a holiday tradition. Take a look at the best of 5774.
With many people apparently far more interested in the antics of Miley Cyrus at the 2013 MTV Video Music Awards Sunday night than in the impending conflict with Syria, it feels like the right time to assess this year's new crop of Rosh Hashanah videos being released, as the Jewish New Year quickly approaches.
In what has become a modern New Year tradition (we're using the word 'tradition' loosely here, because let's face it, how traditional is any YouTube-based phenomenon?) a growing list of institutions and artists are trying to grab our attention with Rosh Hashana-themed videos, most, but not all involving musical performances. Some of the videos are expensive high-end productions, others recorded by amateurs on basic equipment or on cell phones. What is interesting is that their success or failure rarely rides on the monetary investment. Whether or not a given video goes 'viral' and pile up thousands of hits depends far more on the level of originality, humor and entertainment value.
So without further ado, here are the 2013 – or to put it more appropriately – the 5774 – standouts in the Rosh Hashanah race.
#4
"Very Pretty yet Utterly Predictable" Award: 'Rosh Hashana, Time to Get Clarity,' Aish HaTorah
The production values in this video are excellent and the music and dancing top drawer, but there's just nothing too exciting or innovative about this video. Its elements are identical to those of previous Aish offerings. You've got your breakdancing yeshiva bochurs leaping around the Old City of Jerusalem, flaunting their boy-band moves, (no girls or women appear, heaven forbid!) you've got your cute blond prepubescent Orthodox Justin Bieber, and your 70's Deadhead-turned-Carlebach hassid guitarist and singer with the long beard rocking out. And then there's the catchy song melody based on one of the year's big pop hits, with preachy lyrics imploring us to be a better person in the New Year. The revised lyrics are not always a great fit for the song in this case – changing "Time to Get Lucky" into "Time to Get Clarity," means shoving an extra syllable into the chorus, which makes it sound rather forced.

#3
"Yeshiva Boys Just Wanna Have Fun" Award: 'Six13 – Shana Tova' (2013 Rosh Hashanah Jam)
This hip-hoppy boy-band-meets religion video lacks the slick dance moves than the Aish Ha Torah video, but takes itself less seriously and is more fun with a better spirit of whimsy. I like the scenes of various weird and costumed characters in Times Square, including the infamous Elmo enjoying apples and honey, and the tossing of various kinds of bread into the Hudson River for the Rosh Hashanah custom of tashlich, the casting off of sins. Also, it's nice that though the singers are Orthodox, the message in the rap is welcoming and pluralistic "Conservative, Orthodox, Reform, or whatever no matter what kind of Jew you are! Our voices join and say "Shana Tova!" (na na na na …)

#2
The "Creatively Geeky" Award: 'Aiming Higher: A New Year's Experiment,' Haifa Technion
It's very cool to watch the complex experiment created by two enterprising engineering students  in which a high-tech crossbow shoots an arrow, propelling an apple slice into a balloon filled with honey carried aloft, with the honey-coated apple is caught by the president of the Technion. Beautifully executed, but the downside is that you can't dance to it, and for this reason, if we're being honest, this video doesn't even come close to rivalling last year's runaway Technion hip-hop robot hit.

#1
"Funniest Parody" Award: 'Temple Run – High Holiday Edition,' Jewbellish
Anyone familiar with the popular game application Temple Run will love watching the real-life re-creation, showing a guy running around Los Angeles (the video is a play on words as many Reform Jews use the phrases 'attending synagogue' and 'going to Temple' interchangeably.) The background noise are the sound effects of the game, as our hero drops coins in charity boxes and kisses mezuzahs as he runs. It's unclear whether he's running to synagogue or away from it – but the message is clearly – get thee to a house of prayer on the holiday. The chase ends with a splash at the Santa Monica Pier, and a soulful version of "I Got the 'What Page are we on in the Prayer Book Blues?"
It comes as no surprise that this one is concise, classy and funny, once you learn that it was written and directed by Mendy Pellin, who was responsible for the immortal "How to dip your apple in honey" iHoliday video. Even in the Jewish world, the slickest comedy inevitably comes out of LA.

Sep
1
With the Jewish blogosphere still trying to figure out their stand on the Bar Mitzvah surprise of Sam Horowitz, no one can have a problem with this surprise L'Chaim by the brides father and wedding chef.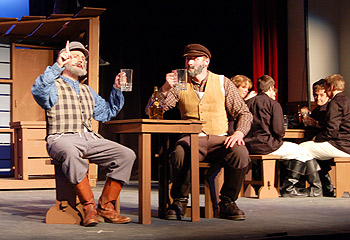 h/t: collive.com

Aug
29
Mad Mentsch: The story of North Jersey's classiest Jewish ad agency.
Segment 1: "Bully"
Don Drayfus confides in Roger Silverman before pitching to another nonprofit client.
Hey, don't miss our next episode – subscribe on YouTube and follow us:
http://www.twitter.com/jewbellish
http://www.facebook.com/jewbellish
JEWBELLISH: THE SHOW – Episode 9
"Mad Mentsch: Bully"
via: http://jewbellish.com
Starring
Josh Eichenbaum — Don Drayfus
Stephen DeCordova — Roger Silverman
Jason Lott — Pete Campbelman
Susan Morgenstern — Bubbie Joan
Eric Ramey — Paul Kinstein
With
Sean Topps — Client #1
Erich Thomas Lane — Client #2
Created by
Mendy Pellin
Written by
Mendy Pellin and Arnon Z. Shorr
Produced and Directed by
Arnon Z. Shorr
Casting Director: Farrah West, Miles/West Casting
Cinematographer: Alan Dean
2nd Camera Operator: Arash Khezri
Sound: Wesley Claggett
Art Director: Karri Miles
Makeup: Abe Steinberg
Production Assistant: Jonathan Knapp
Security: Jordan Pierson
Editor: Arnon Z. Shorr
Jewbellish Theme Music
and
"Mad Mentsch" Theme Music
by Bonnie Janofsky
Title Animation by Alpha Studios Animators:
Kaitlyn Yang
Carlo Vega
"Mad Mentsch" Animation Customizations:
Arnon Z. Shorr
and
Art Brain Studios
Special Thanks to:
Ruth Inouye, J Brand Jeans
Payroll Services Provided By: ABS Payroll & Production Accounting Services
Payroll Coordinator: Robert Goudie
Produced under the AFTRA/SAG New Media Agreement

Aug
23
Jewish High Holiday Video Hits 11,000 Views in First Day
The latest episode of "Jewbellish: The Show" had a viral start on YouTube this week, hitting 11,000 views in its first day online.

The video, a parody of hit smartphone game, "Temple Run", is the first viral hit of the High Holiday season.

"Temple Run – High Holiday Edition" can be viewed here on YouTube.

Brief Premise: Ever felt like running out of Temple on Rosh Hashana or Yom Kippur? If you did, would your Rabbis chase you down? This is one man's story of Temple fear.

Video was written and directed by Comedian Mendy Pellin. His last High Holiday viral video can be viewed here with him dipping an iPad in honey.

"Jewbellish: The Show" is produced by Jewish humor website www.jewbellish.com
Within hours of its release, the latest episode of "Jewbellish: The Show" was viewed thousands of times, and shared widely on Facebook, Twitter and the Blogosphere. "Temple Run – High Holiday Edition" is a parody video directed by Mendy Pellin for the Jewish sketch comedy web series. It was shot in the Los Angeles area last week.
"Temple Run – High Holiday Edition" features a Jewish character (played by Jason Lott) running away from Temple. He is chased all over town by two Rabbis (Kai Cofer and Tim Huxtable).
"My kids play 'Temple Run' all the time," says Mendy Pellin, a world-renowned Jewish comedian. "When the idea for the video hit me, I knew we had something really funny." Plans for the video were hatched in July. Production took place in Los Angeles and Malibu last week. "I wasn't sure we'd be able to pull this off," says "Jewbellish" producer, Arnon Z. Shorr. "The logistical challenges alone were enough to make my head spin." Thanks to Mendy's encouragement, production plowed ahead.
The cast includes two "Jewbellish" veterans, Jason Lott and Kai Cofer, who will appear in later episodes as characters in "Mad Mentsch", a Jewbellish "Mad Men" parody. Mr. Lott also worked with Mr. Pellin and Mr. Shorr on "A Modest Suggestion", a feature film shot in 2010.
With eight more "Jewbellish" videos in the post-production pipeline, and the possibility of a second season on the horizon, Mr. Pellin and Mr. Shorr aren't sitting back to watch the numbers roll in. "I hope everyone who's enjoying our 'Temple Run' parody comes back next week to Jewbellish with us some more" says Mr. Pellin.
"Temple Run – High Holiday Edition" is the eighth episode of "Jewbellish: The Show", a web series produced by the Jewish humor and alternative culture website and APP, www.jewbellish.com. Mendy Pellin, a well-known comedian, is president of Jewbellish, LLC., and executive producer of "Jewbellish: The Show." He wrote and directed the "Temple Run" episode. Arnon Z. Shorr is an independent filmmaker, a regular collaborator of Mr. Pellin's, and producer of "Jewbellish: The Show".
The video ends instructing the viewer to "start your year with the RIGHT APP," referring to the newly released Jewbellish free APP. The APP lets users get their "Jewbellish Score" and see how Jewish they are based on visual, voice, IQ and trivia.
Additional information can be found at the following websites:
Official Site:   www.jewbellish.com
"Jewbellish: The Show" YouTube Channel: http://www.youtube.com/user/JEWBELLish?feature=watch
"Jewbellish" on IMDB: http://www.imdb.com/title/tt2918620/combined
Sarah Socher         Media Relations, Jewbellish, LLC         sarah@jewbellish.com
Mendy Pellin           President, Jewbellish, LLC                  mendy@jewbellish.com 
Arnon Z. Shorr        Producer, "Jewbellish: The Show"        shorr@aol.com       781-724-0581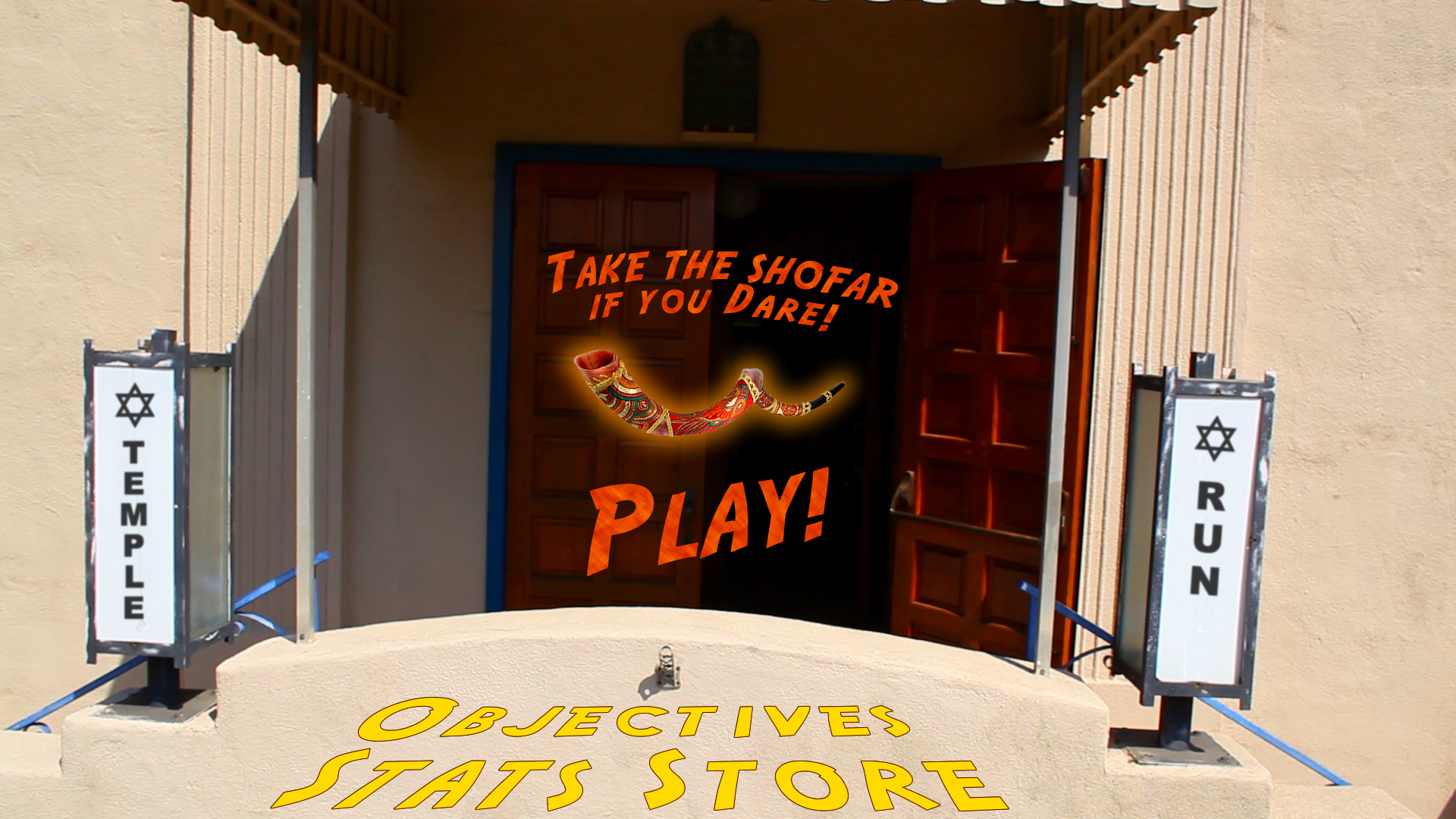 Aug
23
Ever felt like running out of Temple on Rosh Hashana or Yom Kippur? If you did, would your Rabbis chase you down? This is one man's story of Temple fear.