President Barack Obama's Jewbellish score just went up one point. Israel Today is reporting that the president's brother-from-another-mother (literally) is Jewish. I guess no gentile family is perfect 😉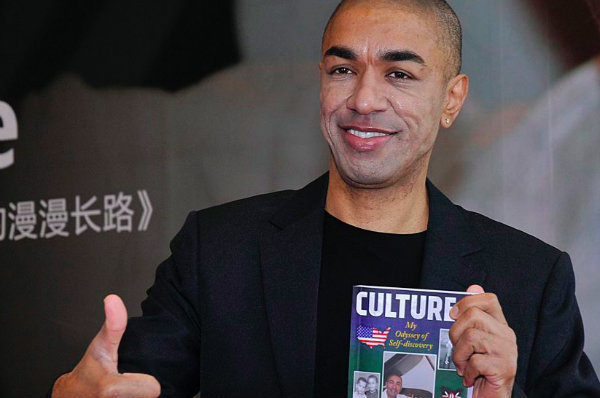 Israel Today:
Barak Obama's autobiography seems to be as complex as the president himself. Tzach Yoked, writing in Maariv this week, exposed to Israelis, perhaps for the first time, that among the American president's eight half-brothers is one, Mark Obama Ndesandjo, who is Jewish.
Obama's father had four wives – two Kenyan-born women and two white American women, the Christian mother of Barak Obama, Ann Duham, and the Jewish Mother of Mark Obama, Ruth Baker. Ruth was born to a Jewish family that immigrated to the United States from Lithuania. She married Obama Sr. in 1964 and moved to Kenya. Ruth divorced her husband after seven years of abusive marriage.
Though by no means religious, Mark Obama is proud of his Jewish identity. "My mother is a liberal person who did not keep the religious rituals," he said. "However, she always taught me to be proud of the fact that I am Jewish … as far as I am concerned, the main aspect of my Jewish identity does not stem from performing the religious rituals and prayers, but out of a strong sense that I am Jewish. It is something that you simply feel, a strong sense of secular Jewish identity that my mother gave me … she is the woman who taught me what's important in life, who helped me to understand Torah, taught me music, helped me with my studies."
Mark Obama recounts that contrary to what President Obama has said, they first met in 1988, and not in 2007. Asked why the president hadn't told the truth about their meeting, the Jewish sibling said his older brother was probably ill-advised by political advisers. Nevertheless, it would seem that Mark adores Barack, even though, as he claims, the president has failed to be in touch with his brother for several months now.
Mark Obama went on to marry Liu Xuehua and has been living in China for the last 12 years. He is an accomplished pianist and published the semi-autobiographical novel "Nairobi to Shenzhen: A Novel of Love in the East."
Mark, who has adopted China as his home country, is a vivid testimony of the complexity of Jewish identity. Born to a black Muslim father and a white Jewish mother, raised in Kenya but educated in the United States, half-brother to a president whose own religious identity is far from clear, Mark Obama is no less Jewish than any other child born to a Jewish mother. If anything, he well represents the crisis of secular Judaism.
This form of Judaism, as can be found also in Israel, wants to maintain Jewish identity apart from the Jewish faith. In America, where society is overwhelmingly non-Jewish, secular Judaism is on the decline due to a high rate of intermarriage. If anything can be learned from it is, as Israeli President Shimon Peres said just recently, that as far as Jews are concerned, state and religion cannot be separated.