When you think of basketball, Jews are not the first thing to come to mind. Not for alte-kakers that have been around from the start of the sport. They've witnessed Ossie Schectman score the very first basket in the history of the NBA. Mr. Schectman died July 30th 2013 at the age of 94.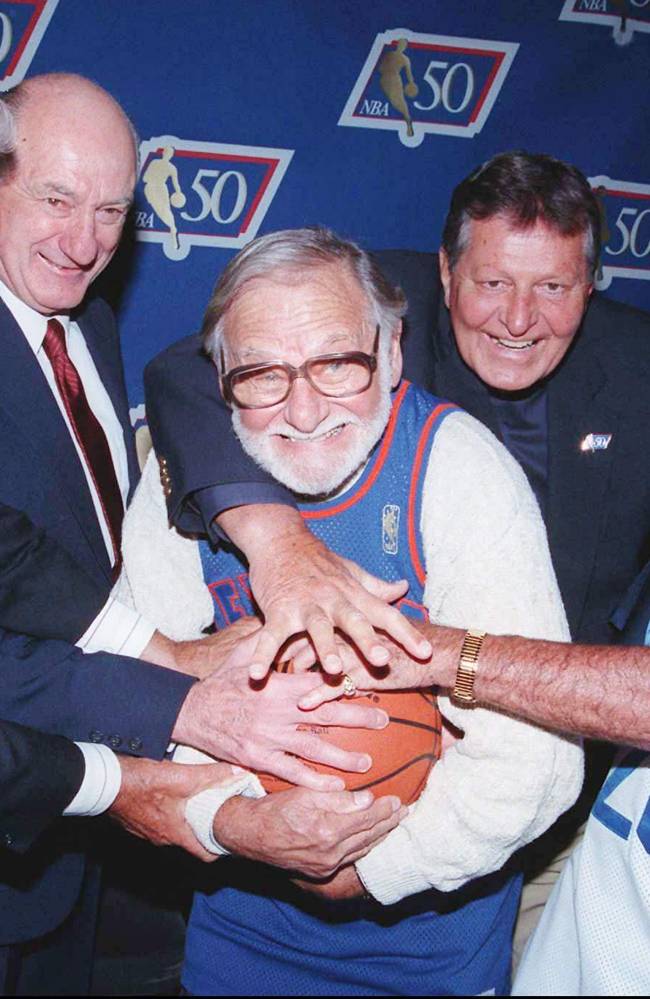 In 1956, a Jewish player named Ossie Schectman scored the first basket in the first game of what would become the National Basketball Association.
In fact, Jewish links to basketball are deeply rooted, according to David Vyorst, who chronicled that history in his new documentary film, "The First Basket."
"Until I started doing research for the film, I didn't really know the profound impact that Jewish players had on the game, or the profound impact the game had on the Jewish community," Vyorst said.
Benjamin "Ossie" Schectman, the man who scored the first basket in NBA history, for theNew York Knicks, has died, the team announced.
Schectman was 94.
He played for the Knicks in 1946-47, averaging 8.1 points and two assists per game, though he is widely known for his layup on Nov. 1, 1946, against the Toronto Huskies.
Schectman, a 6-foot guard, scored the opening basket of the Huskies' game against the Knicks, which was the first in NBA history.
In a 2003 interview with ESPN, Schectman recalled the basket as a layup on a give-and-go.
"I scored on a two-handed underhand layup, which was the standard chippy shot back then," he said in the interview. "I also remember being on the receiving end of a give-and-go, but I can't remember who I received the pass from."
Schectman was born in Queens and grew up in Manhattan. He played college basketball at Long Island University. He helped LIU win the NIT championship in 1939 and 1941.