Benjamin Netanyahu is a proud Jew, a certain 10 on our Jewish Meter. He is a strong defender of Israel, walks on the Sabbath, and his son is a former winner of the International Bible Quiz. And what a Mentsch! Oy, if only he were a doctor. And single.
Unfortunately, some of those BDS losers momentarily hacked into his email account and took several screengrabs of sensitive information (such as the secret recipe that gives Israeli Hummus a flavour unlike any other in the world). Those hackers have since disappeared, and the emails mysteriously found their way into the hands of the Mossad.
Luckily, a Mossad agent leaked one of the screen grabs to one of the Jewbellish staff.
After several intense staff meetings, we finally beat him into submission and managed to procure this priceless screen grab, presented for the first time to our Jewbellish readers. Share the email, before it's mysteriously taken down.
NOTE: To see the image in full size, click here.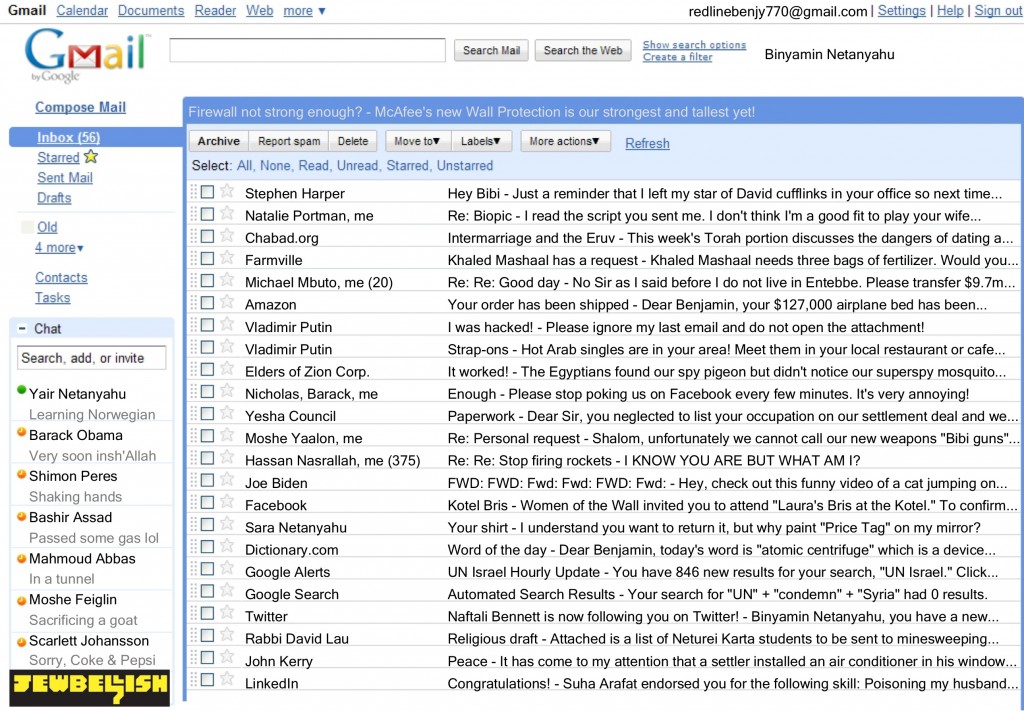 —–
By Zvi Hershcovich, Jewbellish Staff Writer
Special thanks to Anne Franco