Natalie Portman's Jewbellish Score just went up a point. Even after her Academy Awards and A-List star power in the United States, she still remembers her roots. She's going to film in Israel. As with most Israeli productions, Natalie will be doing everything. She's writing, acting and directing in a film adaptation of Amos Oz's memoir, 'A Tale of Love and Darkness.' She'll probably put up all the imported talent at several relatives homes instead of hotels. That would make it a true Israeli production.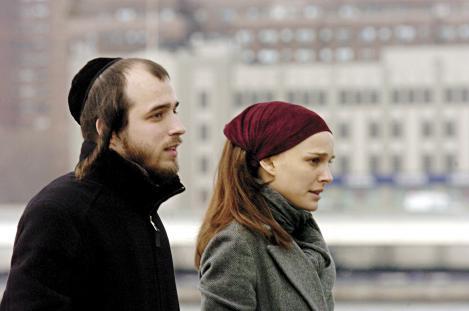 As reported by JPost.com:
Natalie Portman just received a grant for NIS 2,550,000 from the Jerusalem Film Fund to direct, write and star in a film adaptation of Amos Oz's memoir, A Tale of Love and Darkness.
The book tells the story of the author's mother's mental illness and his father's attempts to help her. It takes place in the Forties.
Portman has been speaking in interviews for years about wanting to direct and act in a film version of this work. Filming is tentatively scheduled to start in January, with Portman playing Oz's mother.
The actress, who was born in Israel, won an Oscar for her performance in the film, Black Swan, in 2011. She has directed and written one short film and a segment of the omnibus film, New York, I Love You.
She is fluent in Hebrew and has acted in an Israeli film, Amos Gitai's Free Zone in 2005. After she graduated from Harvard, she spent several months studying at the Hebrew University of Jerusalem.
She is married to Benjamin Millepied, the choreographer she worked with on Black Swan, and has a son named Aleph.
The Jerusalem Film Fund awarded grants totaling nearly NIS 6 million to 11 new projects, out of 114 that were submitted. The Jerusalem Film Fund was founded in 2008 to support films that are set in Jerusalem.
Natalie Portman's Hebrew Interview: "I'm a big fan of Amos Oz".